I love eating as much as anyone else does, but it's great to find some chic hotspots in the city where you can dine and just have fun while doing it! Sometimes a girl just wants to be able to eat like a truck driver for once! And I'm talking about a big helping of COMFORT FOOD. Hamburgers, fries, pizza, chicken fingers, mac and cheese, hot dogs, your good, old finger-licking fast food, you know?
Now that is something worth waiting on a huge line for!  In my neighborhood there's literally only one diner that satisfies my taste buds, I mean there are restaurants where I live but not enough to be like "WOW, I SHOULD TELL ALL MY FRIENDS AND FAMILY ABOUT THIS PLACE, IT'S TOO GOOD NOT TO!" Yeah no. Nothing like that. So why not go to Manhattan and explore a little bit of the food culture there? After all it is MANHATTAN OF ALL PLACES!
I am wholeheartedly a big #Foodie, probably because since I was a little girl, I've had this yearning to be a famous chef.  I would play 'restaurant' outside in the playground with my cousins. We would all take turns being the waiter, but I was always the serious one, the one taking the fake orders, serving our grandparents fake meals. I acted as if it were a real job that I actually had to do. And it was fun while it lasted lol. But I always loved food or eating at different places in the city. It makes things more fun and exciting!
But I also try to eat a lot of healthy foods too, like vegetables, salads, and fruit. I mean its not a sin to indulge once in a while, how bad can it be? but I don't go out and eat McDonalds or anything like that,  If I am that hungry I'll go to a deli and get my signature sandwich with bologna, Swiss cheese, tomato, shredded lettuce, and onions with mayonnaise.
Eating out at restaurant or bistro is like the best option because you have more variety. That is why I have narrowed it down to 4 eateries everyone is obsessed with (including a few celebs)  and ones that I love as well!
BLACK TAP
(image from ny.eater.com)
I only heard about this burger eatery recently, my dad and his gf went there to eat to you know see what all the BUZZ is about. They absolutely LOVED the food, the fun and cool atmosphere, the ambiance, the service, EVERYTHING. Black Tap is owned by Chris Barish & Chef Joe Isidori. It has two locations: Soho & meatpacking. They are best known not just for their juicy burgers, but their crazy AF milkshakes.
EXHIBIT A:
The cookie dough milkshake and cotton candy one. Who doesn't want one of these?! #delicious #crazyaf
If you want to check out their website & menu, here it is: http://blacktapnyc.com
ADDRESS: 529 Broome St, New York, NY 10013
it's definitely worth the wait!
FABRICK
(image is from dresscodefinder.com)
The restaurant is owned by Chef David Burke. I went here for my 21st birthday with my mother, it was the most chic, elegant and fanciest restaurant I have ever been to in my entire life! My appetizer was the Union Square GreenMarket Salad, Dinner:'Fabrick's club burger' with American cheese, bacon, prime house mayo, home-made pickles along with fries and a few dipping sauces. Dessert: Fabrick's Fancy Chocolate Hazelnut handbag with gianduja mousse, raspberry ganache, and vanilla bean ice cream. #FoodGoalsAF
The restaurant has this really cool SPYGLASS ROOFTOP BAR…I saw it, but wasn't allowed in because I didn't have my ID. The bouncer kicked us out after like a second. We just wanted to take photos. so next time ill remember to bring my ID or passport lol!  But it's so unique and beyond stylish, which is why I loved eating there so much.
A little known fact:The restaurant is actually inside the ARCHER HOTEL. And located in Midtown.
ADDRESS: 47 West 38th Street New York, NY 10018
So go have yourself a fancy feast at one of the most elegant restaurants in NYC!
SHAKE SHACK
Two words: BURGERS & FRIES. I have never been to shake shack, although some of my friends go there a lot. According to them it's like 'THE BEST INVENTION EVER MADE'. So obviously I have to try them out! They are located in Madison Square Park, between Madison Ave &  E.23rd street, also in Battery Park as well at 215 Murray street. Shake Shack was featured in the movie 'Something Borrowed' that's how I found out or knew about them!
John Krasinski and Ginnifer Goodwin in Something Borrowed. This was at the south east corner & East 23rd st Shake Shack.
GRAMERCY TAVERN
 This restaurant is all about FINE DINNING. Very fancy I must say, but it does have a rustic, artsy feel to it. Don't worry fashionistas you don't have to be rich to dine here! They also have two menus one for the 'Dinning Room' if you are seated there, and one for 'the Tavern'. The Tavern is more shall I say less fancy and is more laid back. If you want to dine & wine (if you know what I mean), then 'The Tavern' side is perfect for you! I would definitely recommend going there for dinner. It's great for a family occasion or a night with some old childhood friends to make memories with.
And trust me when I say this: It's to die for (at least that's what I have heard from some of my friends). But it really is a great catch isn't it?  And the food is just as amazing as the decor.
The restaurant is located in the Flatiron District.
ADDRESS: 42 E 20th St, New York, NY 10003
And you can find both menus for  'The Tavern' and 'The Dinning Room' on their website by clicking here: http://www.gramercytavern.com/menu
Now here's some food photos from each of these 4 eateries! *FYI: Some of them are already up top* Enjoy.
Black Tap's veggie burger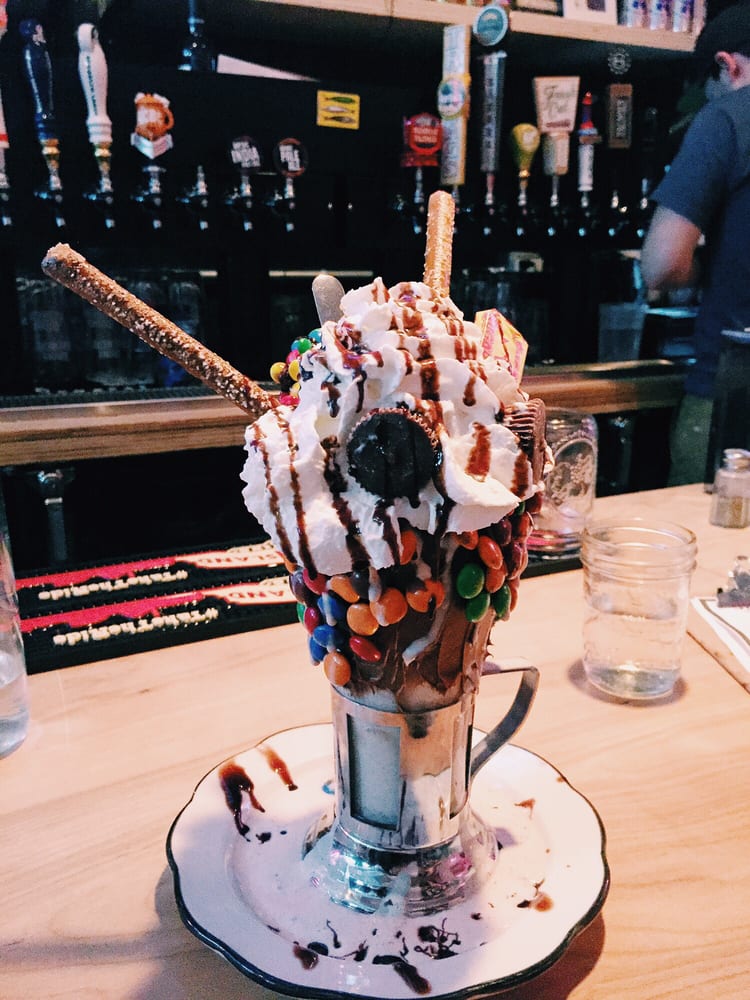 Another one of their milkshakes the 'sweet N salty' one.
Black Tap's signature milkshakes. These are the ones that are of popular demand. but they have a lot more!
#BlackTap #CloserLook
Black Tap's signature drinks. #beer #drinks #fun (image is from their website & theepochtimes.com)
yum! Black tap's burger salad. (images are from zagat.com)
Their veggie choices. #veggies #yum #foodie #food
FABRICK
The chocolate handbag I had. #chocolate #handbag #fashion #food #pleasure
This looks good!
Pork Shoulder Can O' Rigatoni. A favorite. #Pasta #delicious #food
CAKE. David Burke's 'Piecaken' #Fabrick #Cake #PieCaken #Marshmallows
SHAKE SHACK
Their signature (fried) chicken sandwich!
I love this photo of Shake Shack because it shows all the people and bright lights, the atmosphere, etc. Just a very fun, outdoorsy type restaurant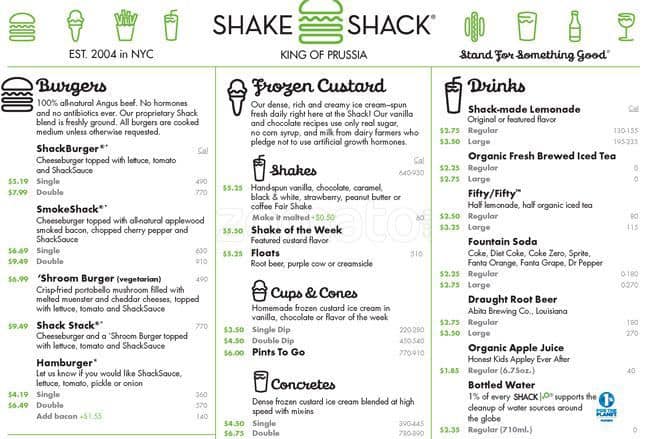 Their menu! #burgers #shakes
custards
Omg so good!
Cheese fries
go to https://www.shakeshack.com to check out some more of their food and other menus.
And last but not least
GRAMERCY TAVERN
photo from newyork.seriouseats.com
Halibut
photo from sometimesicrave.com
Lobster salad sandwich
Pasta!
there you have it foodies.
I hope you like love this post as much as I do. And maybe go to one of these 4 restaurants.
If you have any questions about food in general, don't hesitate to ask. Also do me a favor and comment below.  tell me some of your favorite eateries in NYC that you are obsessed with and maybe I'll go check them out!
till next time…
XOXO